China/U.S. Tensions Top Of Mind
Good Morning Everyone!
Remember, generational wealth is built during bear markets.
---

Prices as of 4 pm EST, 8/1/22; % YTD
---
MARKET UPDATE
Heightened political tensions
Nancy Pelosi visiting Taiwan tonight

Makes her the highest ranking American to visit Taiwan in 25 years

Her visit is in defiance of Chinese threats

President Xi wants to appear strong as he seeks a 3rd term amidst China's current economic weakness

Despite geopolitical uncertainty, Q2 heavy earnings calendar continues (we are half way through Q2 earnings).
10yr    2.5%    move down in yields continue
3.5% to 2.5% since June 14, 2022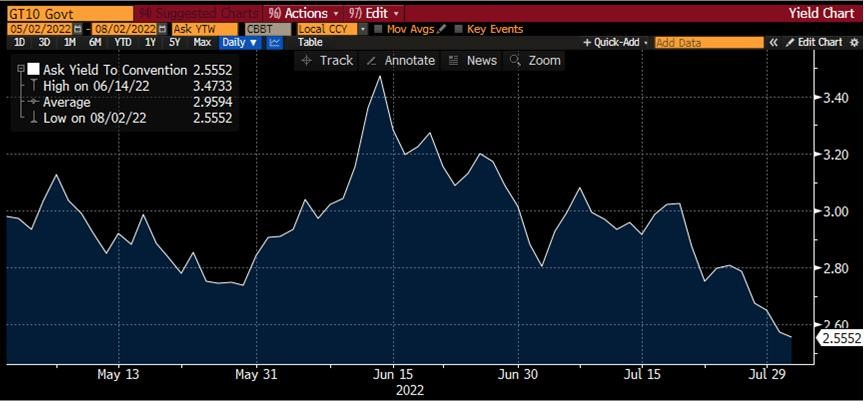 Crude   94      flat
TD Bank NYSE:TD
TD sells 28.4 million shares of Schwab common stock (1.5% of Schwab's outstanding stock)

Reduces TD's ownership interest in Schwab from 13.4% to 12%

TD buying Cowen investment bank ($900 million market cap)
Earnings
NASDAQ:ATVI Activision Blizzard

NYSE:PINS PINS

NYSE:WMB Williams

NYSE:DVN Devon

NYSE:AFL Aflac

NYSE:SPG Simon Property

NYSE:SPGI S&P Global

NYSE:CAT Caterpillar             miss on margins

NYSE:BP BP

NYSE:ITW Illinois Tool Works

NASDAQ:MAR Marriott

NYSE:UBERUber                    Q2 revenue and EBITDA beat, Q3 guide up

NYSE:MOS Mosiac

NYSE:CF CF Industries

NYSE:TAP Molson Coors            Q2 miss
CRYPTO UPDATE
Tiffany's (the jeweler)
Tiffany's is launching first series of NFTs

250 NFTs @ 30 ETH each (~$51k)

Related: CryptoPunk NFT sales jumped 248% after Tiffany's launch
Blockchain gaming dominating crypto venture investments
258 of 694 blockchain-related deals were related to NFTs & Gaming

Represent combined value of $2.6B

Blockchain gaming accounts for 52% of all Unique Active Wallets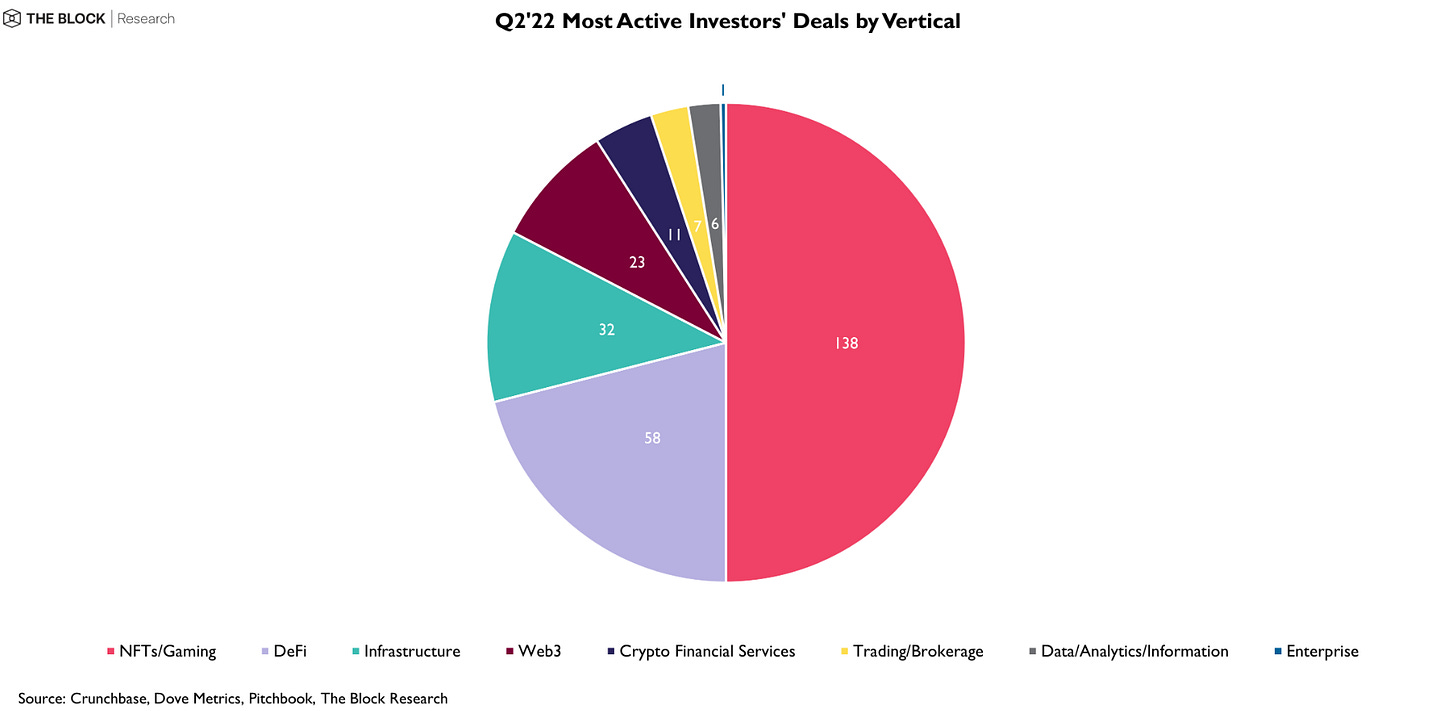 ---
MEME OF THE DAY

---