With the U.S. set to release its consumer price index data on Wednesday, Gopikrishnan MS, former head of trading for South Asia at Standard Chartered Bank, tells Benzinga readers how to effectively trade the USD/INR forex pair.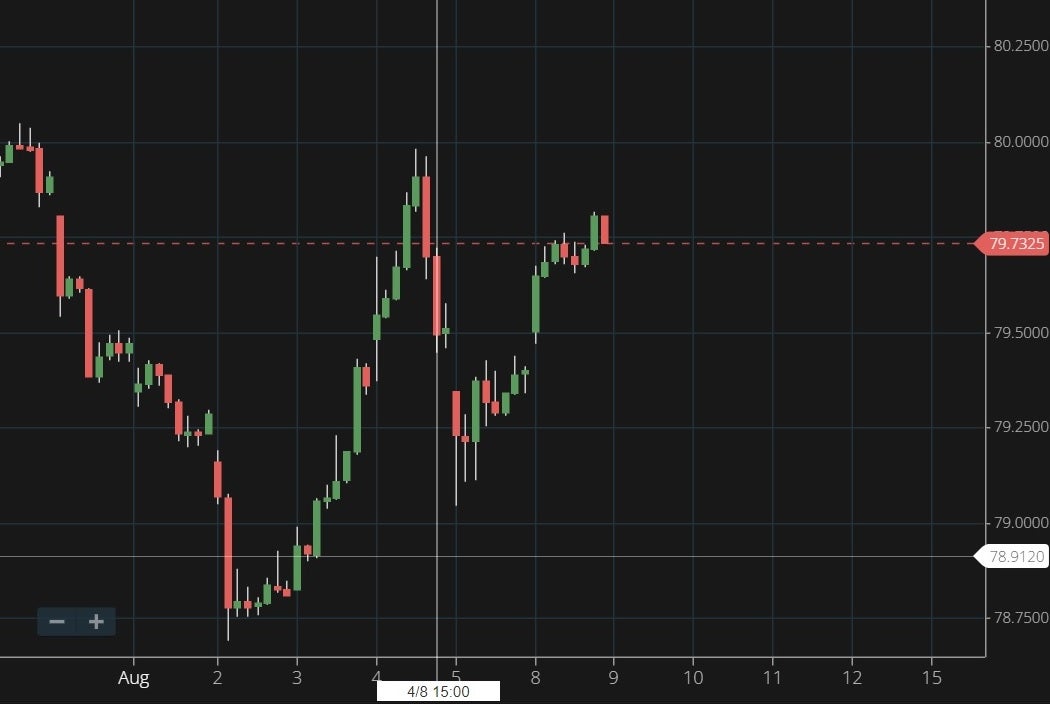 Source: Trading View
The Trade: U.S. data, such as PMI and NFP, have been surprising on the higher side in the last few weeks and that has led to strength in the dollar index. In this background, the CPI release is going to be crucial and could induce further volatility in global forex markets, the market expert said. "I have been running long positions on USD/INR August futures from the 78.95 level and would continue to run it through the CPI release."
Also Read: Alibaba Gains 1%, JD Sheds 2%: Hang Seng Opens Lower As All Eyes On US Inflation Data
Stop Loss/Exit Plan: INR has outperformed other currencies in the mayhem since the break of the war and it will continue to do so, in his view. Factors like the Reserve Bank of India's (RBI) 50 bps rate hike, its relatively more hawkish tone, and foreign investors coming back into Indian equities should stop a steep fall in the INR.
"So, I am running my long position with a target of 80.60 with a tight stop of 79.30," the ace trader said. At present, the USD/INR August futures are trading at 79.7325, according to Monday's close. The Indian currency market remains closed for Tuesday.
Trade Logic: INR has become vulnerable recently due to a larger-than-expected trade deficit of $31 billion during the month of July.